BViQ®
BViQ®采用模块化插入式方法将子弹阀®引入大众。
MAC Valves拥有多项专利的Bullet Valve®和采用Bullet Valve®技术的后续产品,通过MAC'的专利平衡提升式电磁阀设计,为空气阀行业带来了创新,带来了卓越的寿命、可靠性和可重复性,以及紧凑封装中的卓越流量。
BViQ®有B314和BV414配置,具有以下创新特征:
Dual Bullet Valve®插装阀片–减少整体占地面积
双4路切片
将三通和四通阀片混合在一个通用组件中
MAConnect®–可用于无线歧管互连
单紧固件BV安装-提供快速和简单的组装
通过MAConnect®适配多种接口适配器类型,包括MI/O-67®
许多Bullet Valve®改造可用–优化橡胶、流量等.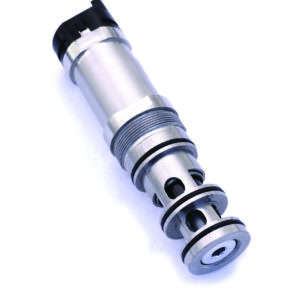 Quickview
Products
21mm Bullet Valve®
MAC Advantage Features:
2-WAY (BV221) AND 3-WAY (BV321) CONFIGURATIONS AVAILABLE
VERY FEW PARTS
LONG LIFE LIFTING SOLENOID
ONE PIECE POPPET / ARMATURE
BALANCED DESIGN
SOLENOID ISOLATED FROM CONTAMINATED AIR
UNIQUE MOUNTING
The BV21 represents yet another evolution in air valve technology from MAC. The Bullet Valve® utilizes "lifting" solenoid technology. The MAC "lifting" configuration is unique, however, in that the valve maintains a balanced design - a signature feature of a MAC valve - shifting forces are consistently high and response times are repeatable regardless of inlet pressure fluctuations. 2-way and 3-way configurations of the BV21 cartridge are available.
Application, Installation and Service Precautions
Cv (Max):  Up to 0.60 Cv
Configurations:  Cartridge
Click  on image to download our  Bullet Valve Catalog