56 系列
MAC 56系列是一个三通平衡滑阀,由一个小的直接操作平衡提升阀控制。这是一个非常多功能的阀门:1。它可以在真空中转换使用。2只需在先导阀和主阀体之间旋转功能板,即可将其从常闭功能变为常开功能。三。它也可以转换为远程气动阀,只需拆下电磁阀先导总成–举几个例子。有关认证(如UL、CSA、RoHS和CE)的信息,请访问我们网站上的获取支持页面.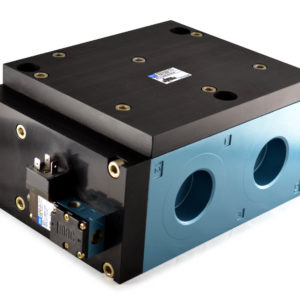 Quickview
Large 3-Way Valves
The MAC 69 Series is a 3-way balanced spool valve piloted by a small direct operated 4-way solenoid pilot - a one-off in air valve manufacturing.  The 4-way pilot means a low minimum operating pressure - no pistons or springs - and minimal resistance to shifting.  The balanced design in the pilot means shifting forces are consistently high and response times are repeatable regardless of inlet pressure fluctuations.  For information regarding certifications (such as UL, CSA, RoHS and CE) please visit the
Get Support
pages on our website.
Application, Installation and Service Precautions
Cv (Max):  60
Port Sizes:  1 1/2"-2 1/2"
Configurations:  Individual Inline/Manifold