BV10
10mm子弹阀®
MAC 优势特点:
提供2路(BV210)和3路(BV310)配置
零件很少
长寿命提升电磁阀
整体式提升阀 / ARMATURE
平衡设计
电磁阀与污染空气隔离
独特的安装
BV10代表了空气阀技术从MAC的又一次发展。Bullet Valve®采用提升电磁阀技术。MAC"提升"配置是独特的,但是,阀门保持了平衡设计–这是MAC阀的标志性特征–换档力始终很高,无论进口压力波动如何,响应时间都是可重复的。BV10底座有2路和3路配置。
应用、安装和维修注意事项
最高流量Cv (Max):  2通:0.08, 3通:0.09
Configurations:  Cartridge – Manifold:  Non Plug-in
点击图片下载我们的子弹阀目录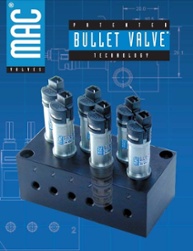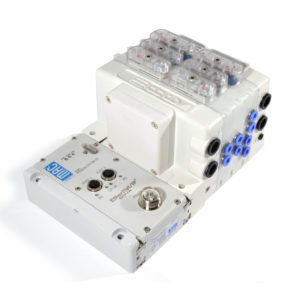 Quickview
Products
BViQ® brings the Bullet Valve® to the masses with a modular plug-in approach.
MAC Valves multi patented Bullet Valve® and subsequent products utilizing Bullet Valve® Technology  have brought innovation to the air valve industry with MAC's patented balanced lifting-type solenoid design resulting in superior life, reliability, and repeatability, as well as superior flow in a compact package.
The BViQ® is available in B314 and BV414 configurations featuring these innovative characteristics:
Dual Bullet Valve® Cartridge slices – reducing overall footprint
Dual 4-way slices
Intermixing of 3-way & 4-way valve slices in a common assembly
MAConnect® – available for wire-free manifold interconnects
Single fastener BV mounting – provides quick and simple assembly
Adapts via MAConnect® to several interface adapter types – including MI/O-67®
Many of the Bullet Valve® modifications available – optimized rubbers, flows, etc.