68 系列
MAC 68系列是一种三通平衡滑阀先导阀,由小型直动四通电磁阀操作,是阀门制造中的一次性阀。四通先导阀意味着最低工作压力低,无活塞或弹簧;对换档的阻力最小。先导中的平衡设计意味着换档力始终很高,响应时间可重复,而不考虑进口压力波动。有关认证(如UL、CSA、RoHS和CE)的信息,请访问我们网站上的获取支持页面.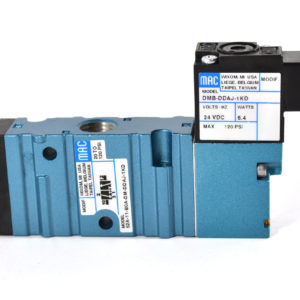 Quickview
Large 3-Way Valves
The MAC 52 Series is a 3-way balanced spool valve pilot operated by a small direct operated 4-way solenoid valve - a one-off in valve manufacturing.  The 4-way pilot means a low minimum operating pressure - no pistons - and minimal resistance to shifting.  The balanced design in the pilot means shifting forces are consistently high and response times are repeatable regardless of inlet pressure fluctuations.  For information regarding certifications (such as UL, CSA, RoHS and CE) please visit the
Get Support
pages on our website.
Application, Installation and Service Precautions
Cv (Max):  1.5
Port Sizes:  1/8"-1/4"
Configurations:  Inline/Sub Base - Manifold:  Non Plug-in